Top Michigan Criminal Defense
Attorney & Former Prosecutor
Top Michigan Criminal Defense
Attorney & Former Prosecutor
ABOUT THE LAW OFFICES OF BRADLEY J. FRIEDMAN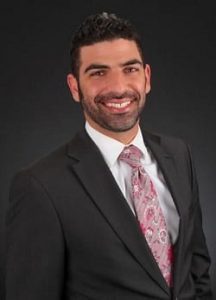 When people come to me for help, I'm seeing them at what is probably one of the worst moments in their lives.
They have defeat in their eyes. Fear. Concern for their future and their family.
At The Law Offices of Bradley J. Friedman, I take however long is needed to listen to those fears and concerns. I find out more about their backgrounds and how they came to be in the situation they currently face. That way, I can defend them against criminal charges in the best way possible.
After listening to my explanation of their rights and talking through different options, I typically see a noticeable change in clients. In most cases, prior to the resolution of their case, my clients feel empowered and in control of their future.
A CRIMINAL DEFENSE ATTORNEY WHO BELIEVES IN STRONG ADVOCACY FOR HIS CLIENTS
My practice is focused entirely on criminal defense in Farmington Hills, Royal Oak, Southfield, Sterling Heights, Warren, Detroit and the surrounding areas in southeastern Michigan, including federal courthouses in Ann Arbor and Flint. I have helped countless individuals get charges dismissed and reduced so that my clients can have a better future.
Whether your charge is minor or serious, you can rest assured that I will act quickly and aggressively on your behalf to eliminate risks and defend your rights. My dedication to resolving matters as quickly and efficiently as possible has allowed me to earn a reputation as a respected and successful attorney for criminal defense and federal crimes.
WHEN FACING SERIOUS LEGAL MATTERS, DON'T WAIT TO HIRE A LAWYER
The charges you face likely have left you thinking only about pending possible consequences. The fact is, with my legal guidance, we can focus on what might be the best possible outcome and how to get there.
Let's schedule a time to sit down and see how I can help you with your case. Whether you face misdemeanors, serious federal crimes or complicated tax evasion charges, I have the experience necessary to help my clients reach the best possible outcome.
Your first initial consultation is free. Contact me today at 248-206-5342 or send me an email. My office is in Farmington Hills, but to ensure everyone has access to me, I offer both evening and weekend appointments. I make home and jail visits whenever necessary.